Department
Support Functions
The People Team
Our People team consists of HR, Office Management, Recruitment, and Learning and Development. Our people team support Waders from the moment they apply for a role at Hanson Wade, to the day-to-day of their workday, and through all stages of their professional development with the business. This team is constantly working to improve both the candidate and employee experience at Hanson Wade.
The Tech Team
The Tech team works to support the day-day-day business operations of Hanson Wade. They work to improve both our internal functions and data products. Roles within our Tech department range from technology support, speciality roles such as Salesforce Administrators, roles working with data and, product development within our Beacon team.
The Finance Team
Our finance team manage both the internal finances at Hanson Wade and engage directly with a variety of clients within all sides of the business from conferences to data and intelligence products. Our finance team is made up accountants, credit controllers, and a variety of management level positions.
Meet some of the Waders that make us great
Amy Radley - HR Advisor
I joined Hanson Wade in January 2019 as a Brand Director in the Event Production department, originally working on greenfield launch events in brand new spaces. After about 9 months, I moved into the LEAP team, where I became responsible for creating and curating forums for HR and legal functional leaders in pharma, biotech, and medical device organisations, enabling them have a greater impact on their company.
I had already been in event production for 7 years by the time I joined Hanson Wade, but this business was unlike anywhere I had worked before. The event production machine is so efficient and smooth here, with clear processes in place and structures that enabled people to progress quickly and grow professionally.
In July 2021, I made a bold leap in my professional journey. Through the LEAP events I'd worked on, I'd gained a huge insight into the HR function which inspired me to think about a career change to move from event production into HR. I was delighted when Hanson Wade encouraged this career change by both financially supporting my Level 5 CIPD qualification in HR Management, and also internally moving me into our own HR team to enable me to start developing experience in the role straight away.
Since then, I've been part of an HR team enabling the huge growth Hanson Wade has seen since Summer 2021. We've hired 265 employees in that time, seen the HR team itself grow from 3 to 8 people, and we've introduced new processes, policies, company benefits, people metrics and analytics, with so much more to come.
I'm incredibly grateful that I've been given the opportunity to work on multiple projects across the full breadth of the HR function, and I'm so excited to see how far my Hanson Wade journey continues to take me.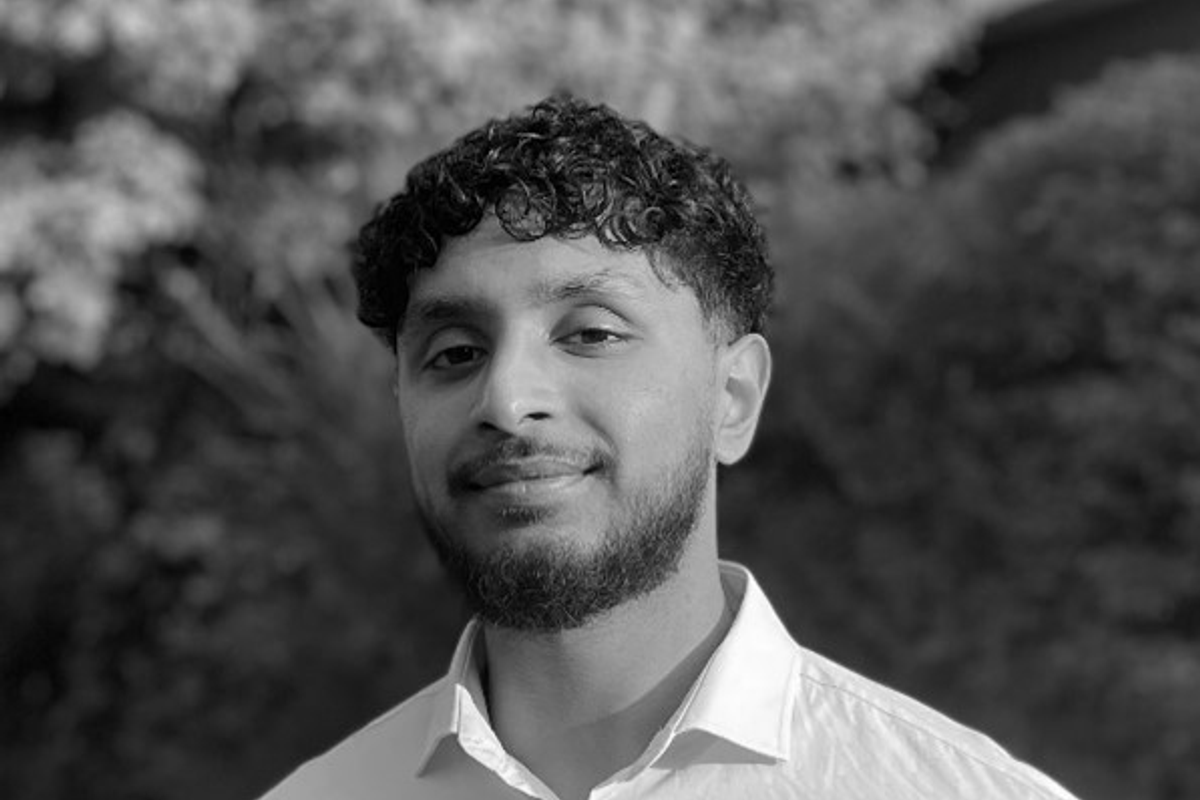 Naym Uddin – Salesforce Administrator
Although I studied Mechanical Engineering, I decided to pivot my career towards the technology sector after exposure to the industry. I was drawn to logical thinking and the ability to influence positive change. Shortly after graduating university, I joined the Hanson Wade technology department as a Technology Innovation Analyst. I was exposed to a broad range of technologies from website development to managing our CRM.
From the very first day, I was trusted with high-impact projects where I had the power to change processes and technology to improve how we work. Some of my projects included implementing a brand-new desk booking system, engineering a custom integration, and building automation. Having learned about the technologies we use, I wanted to specialise in Salesforce and was supported throughout my transition.
Although it's been 18 months since I joined, I was recognised on multiple occasions for my work, including Wader of the year! I love that Hanson Wade encourages responsibility from day one and gives credit where it is due. Culture is at the heart of everything we do. I couldn't recommend a better place to grow as an individual and fast-track your career in technology.