Production
Production is responsible for curating premium, content rich, conference agendas. Our primary role is to conduct in-depth, phone based, market research, with C-level business leaders, to uncover the most valuable insight to enable a strong product build. Following our research, we then translate this insight into a captivating conference program and secure the field's most influential industry figures and experts to speak at the conference.
The Responsibility of a Conference Producer
As a Conference Producer you will be responsible to generating hype around your events by creating highly energized event collateral that compels the prospects to act. You will also be working very closely with Marketing, Delegate Acquisition and Sponsorship to drive the revenue to deliver the commercial result. Therefore, excellent communication skills and the ability to work well in a team is pivotal to excelling in this role.

Finally, you will bring the conference to life by delivering it virtually or in-person. As a Conference Producer your role is to create a memorable onsite experience to enhance the learning and networking of our clients that far exceeds their expectations.

As the producer you are responsible for the revenue and profitability of the conference. This starts with learning to make strong commercial decisions within individual events and leads to you being able to design, execute and manage a multi-million-pound event portfolios.
Roles within Conference Production
Conference Producer

Responsible for curating niche, premium quality, conferences.

Senior Conference Producer

Consistently produces world class conferences and maximises each event's growth and commercial opportunity to it's fullest

Brand Director

Generates new launches, grows repeat events and manage their own portfolio of events

Portfolio Director

Responsible for multiple portfolios and a team of producers. A Portfolio Director maximises existing portfolio opportunity in addition to establishing new portfolios within the business.

Product Director

A Product Director has an entrepreneurial, market and product focussed mentality. They generate quality conference ideas at scale through large scale repeat event growth, launch success and formation of new portfolio opportunities

Managing Director

A true business unit leader, providing clear strategic vision for products, portfolios and people. Upholding product quality decision making, process adherence, management culture and people progression standards as best practice.
What we look for:
A 2:1 or 1st degree from a leading university.
High academic achievements including A or A* at A' level.
Strong entrepreneurial spirit, tenacious, ambitious, and highly motivated.
A natural passion for business research and translate this into a premium, content-rich agendas.
Comfortable with high levels of phone activity speaking to C-level business leaders.
What we offer:
Hanson Wade is one of the top 100 fastest growing SMEs in the UK and our culture is truly phenomenal.

Our 1st class training, production IP and career programs are hard to beat elsewhere.
The opportunity to work in a dynamic, fast paced, professional business environment.
A company where the culture is one of transparency, honesty, and support.
Unlimited career opportunities.
A supportive environment that loves to celebrate success.
Meet some of the Waders that make us great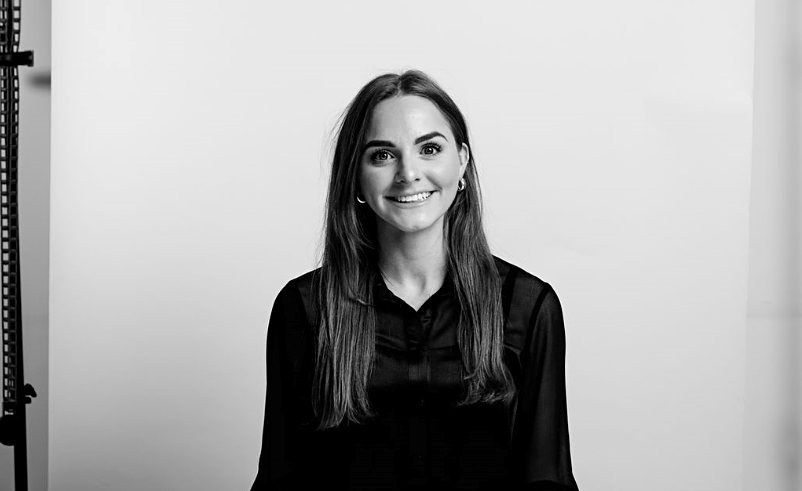 Grace Robertson - Portfolio Director
In transitioning from a career in medicine, Hanson Wade stood out to me as a unique opportunity to work in life science and develop a commercial grounding in business at the same time.
As a new graduate, I started in delegate acquisition before moving across the business into production to be a conference producer, responsible for creating and delivering market-leading events. The autonomy of both product and project management gave me the foundations to establish and manage a portfolio of events within the same area of life science research and gave me the skillset to start identifying and establishing new conference ideas of my own. At this point I became a Brand Director responsible for my portfolio as if it were a company of my own; managing net profit and loss and targeted on my commercial performance against budgets. After a year working as the main producer on this portfolio, I was able to hire and become a line manager to a new producer, passing the production of my repeat events to them. Now in the role of a Portfolio Director, I do this across four P&Ls including CNS, Cardiometabolic, Fibrosis, Renal, and Respiratory. I am both learning and developing core management and training skills that are transferrable in any career, but also how to manage a business within the safety net of Hanson Wade as company.
Balancing understanding emerging science whilst running a commercially successful portfolio and developing my direct report careers is constantly challenging, exciting, and rewarding. I feel very lucky to be in a job that I genuinely enjoy and be surrounded by so many intelligent and driven peers who push me to fast track my own development.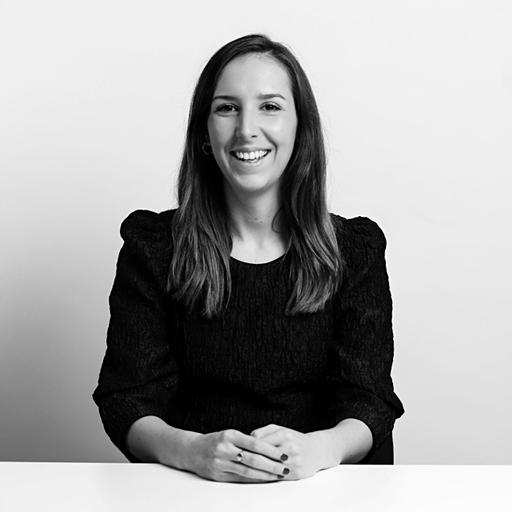 Fionnuala Lane - Conference Producer
Upon graduating with a Biomedical degree, pursuing career at Hanson Wade really appealed to me. Given my long term career goals, this was an opportunity to continue researching areas of progression within medicine whilst developing my business understanding and skillset.
Joining the CDx Engage team as a Bespoke Event Producer, I embarked upon a steep learning curve as I began taking calls with senior clients and biopharma leaders within the focused and fast-paced Biomarkers & Diagnostics industry. As the first to have this role, I was definitely challenged by stepping into a position where the path forward was not so well forged, although I was driven and excited by the prospect of developing and growing a new portfolio within the business.
As I produced and advised on client-led and internally validated events, including workshops, one day masterminds, exclusive networking events and deep-dive webinars; then curating focused audiences to be in attendance, my role involved me understanding and meeting the business development goals of clients. Meeting this end goal included creating compelling copy for website & in-market campaigns, in addition to working closely with other business functions, to ultimately deliver outstanding quality of content and event execution on-site (whether in-person or digitally!). All this led me to develop efficient time-management balanced across multiple projects, research skills and effective communication based on solid scientific and commercial understanding. Having designed a new website, launched novel event products to market and worked on the creation of processes for new products, there were always opportunities for me to expand my impact on the business and autonomously develop skill sets I had an interest in honing in on.
Now, after a year and a half after joining Hanson Wade, I transitioned into the core production team to produce larger scale events. Remaining with the Biomarkers & Diagnostics community, I'm able to leverage and further develop strong relationships with industry leaders to build credible meeting agendas representing the cutting edge of industry progress. This role pushes me to be creative, a problem solver and think strategically on a daily basis so I can deliver successful in-market campaigns in collaboration with cross-functional teams. Alongside my work, I'm a member of the 'Wellbeing Champion' team; a role equipping me with an understanding and awareness of supporting colleagues struggling with mental health.
I look forward to continue delivering content and connections of real value, to play a part in enabling scientific communities progressing game changing medicines towards patients faster – all whilst growing my skillset as I forge my corporate career.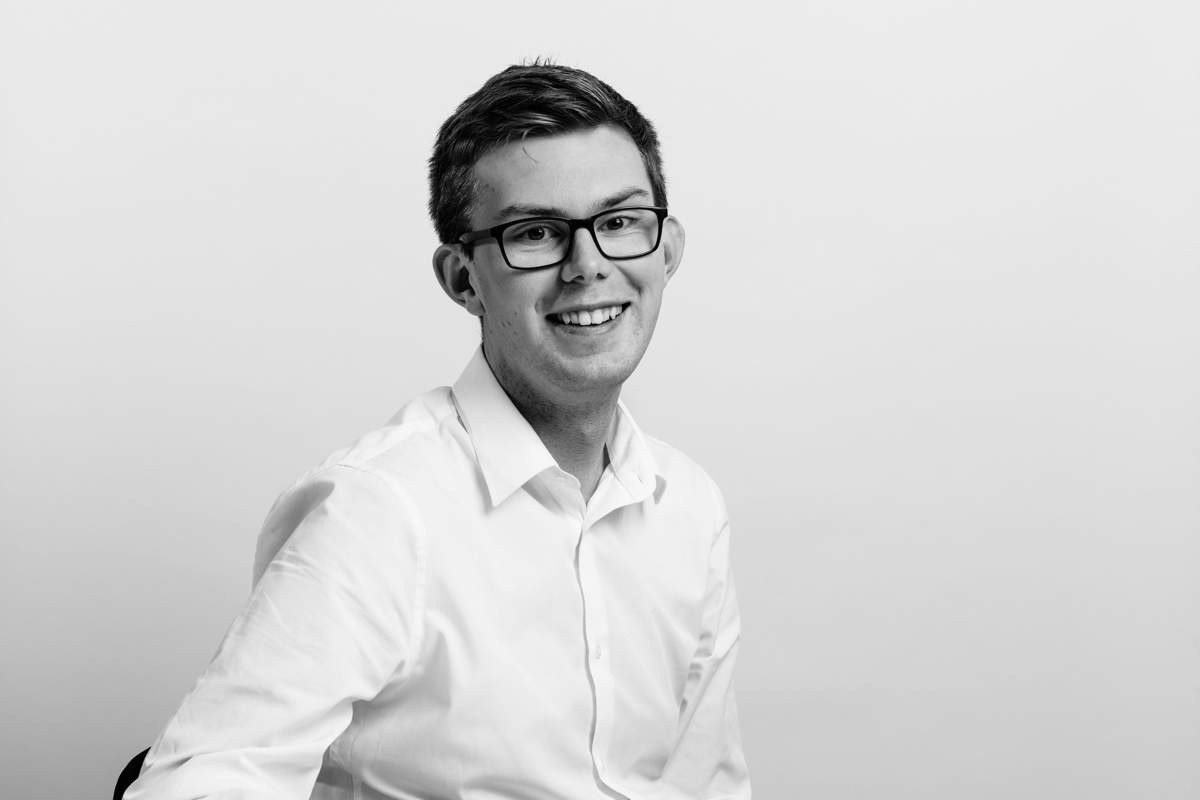 Thomas Cosgrove - Senior Conference Producer
From my Biological Sciences degree I knew that I wanted to apply my scientific skillset in a fast-paced commercial environment. I joined Hanson Wade in October 2019 as a Conference Producer within the Microbiome portfolio, where I immediately started to conduct research with a number of C-level executives, and used this information to build compelling programs that addressed the industry's top needs. I also worked with and managed cross-functional activities within the project team to direct the campaign and maximise its marketing and commercial potential.
Given my role at Hanson Wade was my first full time job, I had to quickly develop a variety of skills including conducing telephone research, writing marketing copy and commercial awareness. Although the learning curve at times was steep, weekly and fortnightly training sessions with other Producer's and with my line manager supported my development massively. I was also able to develop a strong personal network, both internally with peers across all departments, as well as externally with the microbiome community, which has enabled me to stay on top of the latest industry news to ensure I put together the highest-quality agendas. During my time as a Conference Producer I delivered multiple online conferences, which was an incredibly rewarding experience to see my hard work come to life.
I was promoted to my current role as a Senior Conference Producer in January 2021 where I am now responsible for producing and managing larger sized events, whilst beginning to have a growing understand of, and emphasis over the commercial outcomes. My transition to the Senior Conference Producer role has provided me with greater autonomy to grow my events and skillset, that will be invaluable as I continue to develop.