Beacon Targeted Therapies
We are a clinical trial and pipeline database solution designed in partnership with pharmaceutical professionals. We track targeted therapies to provide accurate, in-depth, and real-time information in the rapidly evolving drug development landscape. We collaborate with Hanson Wade events across portfolios such as World ADC, CAR-TCR, World Bispecific, Targeted Protein Degradation Summit, and many more conferences to help drug developers leverage intelligence and insight in one space. Our products cover targeted therapeutics in oncology and rare diseases with the view to expand other therapeutics and disease indications.
Departments in Beacon
Commercial

The function responsible for driving business for Beacon: Commercial Validation , Sales & Account Management & Marketing

Research

The function responsible for the IP and curation of our targeted therapy databases

Module Production

Responsible for research and validating new Beacon data products

Product Development

The function responsible for managing the Beacon Targeted Therapies technology and its innovation
Meet some of the Waders that make us great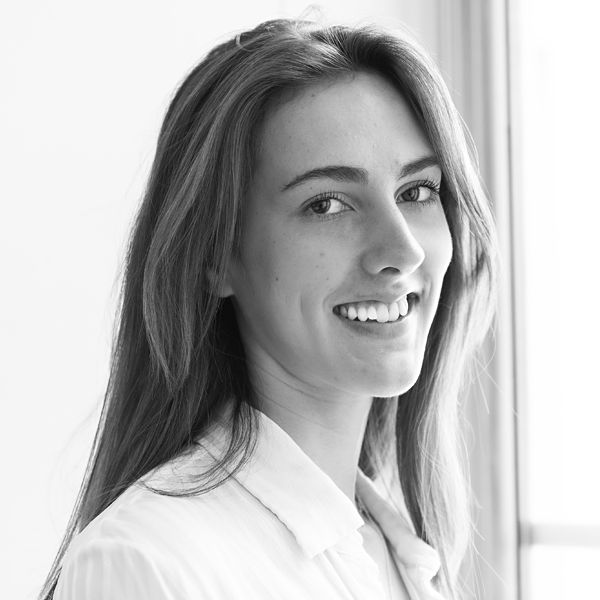 Pippa Gledhill - Deputy Head of Research Operations
Having graduated with a master's degree in Biological Sciences, I landed myself a role in the Delegate Sales team at Hanson Wade, curating audiences for life science conferences. This provided me with solid foundations in various core skills, from relationship-building to cross-functional teamwork. Most importantly, the role exposed me to other opportunities within Hanson Wade, which led me to join the Beacon team.
Beacon is a Hanson Wade product that provides clinical trial and drug data to help drug developers make better-informed decisions. I joined as a Scientific Researcher in March 2019 when a new module covering adoptive cell therapies was being produced. I gained responsibility quickly in typical Beacon style and have since launched and maintained the Adoptive Cell database, watching it develop into a successful product.
Three years down the line, with support of a strong team and continuous development opportunities, I have been part of the Product Team contributing to an additional six new modules, as well as improvements to existing functionality to enhance customer joy. I am now the Deputy Head of Research Operations where the balance of project management, people management, and scientific understanding keeps me consistently challenged and provides a sense of achievement. All of this alongside a positive, friendly, and supportive working environment created by many wonderful Waders.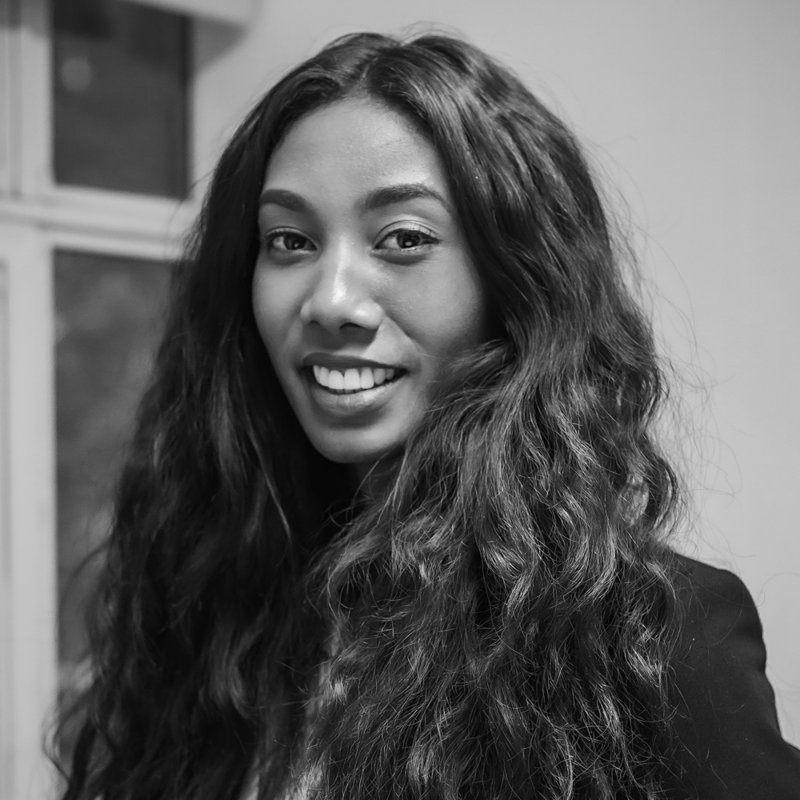 Letrishka Anthony - Interim Director of Research Operations, Beacon
After completing an MSc in Drug Discovery, I knew I wanted to develop my career in drug development, so when the opportunity to join Beacon arose, a preclinical and clinical trial database, then a small start-up within Hanson Wade, it was the perfect fit.
With the chance to work in a small, dynamic team, I was offered the opportunity to learn, grow and progress fast, both professionally and personally.
As a researcher, I was rapidly able to gain subject expertise within the targeted oncology therapy space, traveling and presenting at international conferences and training and managing a fast-growing off-shore research team.
Most recently I transitioned back to the research team as interim Director of Research and Operations. Before this I spent 3 years working as product manager, where I built processes which influence the strategy for new Beacon module launches and customer joy product development.
When I first started at Hanson Wade (five years ago now!) I was immediately introduced to a vibrant working environment, surrounded by the smartest and most inspiring group of people. Lunchtimes and work socials are where I got to know most waders, many of whom I know get to call friends!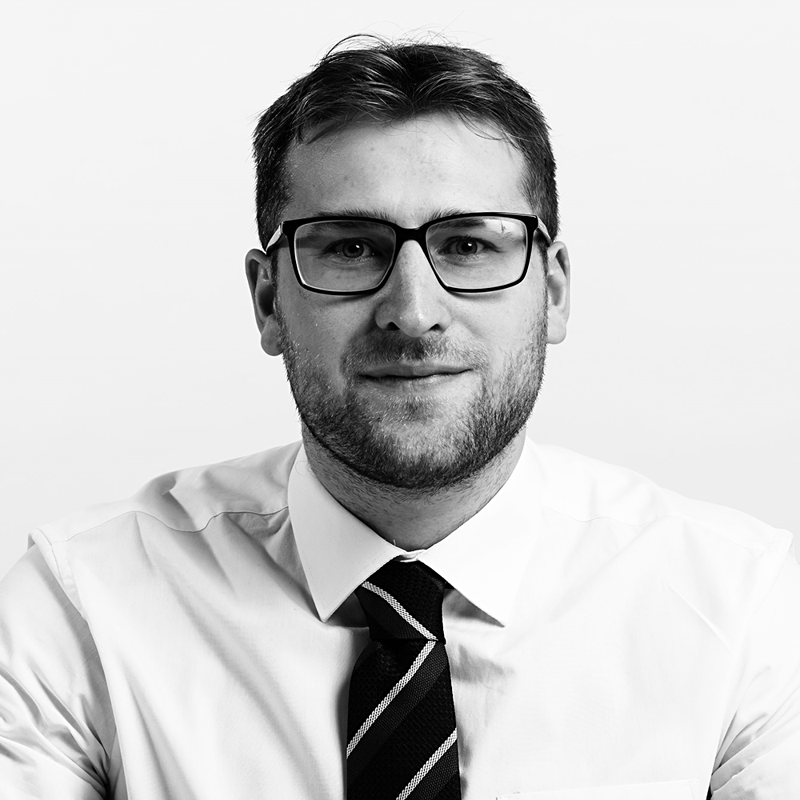 Bertie MacArthur – Sales Manager
My background is in biochemistry, and while I always enjoyed scientific lab projects and learning about scientific theory, I had always wanted to tie this into a commercial role. Hanson Wade has helped me translate this desire, which has led to me being an account manager responsible for two of Beacon's modules.
After graduating from university, I first came across Hanson Wade, where the delegate sales roles fitted my desire to tie my life science background with a commercial responsibility. When joining the delegate sales team, I immediately gained the responsibility for the delegate sales of my event, allowing me to gain invaluable experience in managing my outreach while advancing my skills via insight-led conversations with directors and c-suite individuals in the drug development community.
After a few months with the Delegate Sales team, I transitioned into the Beacon team, which focuses on providing drug developers a comprehensive picture of the specific therapeutic areas they work in to aid in strategic decision making. The Beacon setup has not only provided me with a significant challenge by stepping into a more technical sales role but also a strong sense of reward as it has allowed me to progress not only my sales process and position within the team but also gave me a more profound understanding in the drug development process of both biotechs and large pharma.
My experience at Hanson Wade continues to be highly positive and something I am grateful for. I relish the opportunity to claim responsibility for my progression while having a supportive management team that allows me to evolve my skill set while working closely with oncology drug developers. This, coupled with the active social life and a strong culture of Hanson Wade, has made it somewhere I continue to enjoy progressing my career.
What we offer
We specialize in creating disruptive information products drawn from the collective experience of leading scientists. Our Beacon data and intelligence services are highly regarded by the world's biggest and best drug developers, including Merck, AstraZeneca, Abbvie, Genentech, and many more.
As such, you can experience the following:
• High reward and development in a fast-paced agile environment that supercharges your career.

• Opportunities to explore your career growth and the direction it goes.

• Work with companies across the globe to help them find solutions to their drug development questions

• Participate in conferences where the leaders of their respective fields gather to discuss their challenges and successes in one forum.

• Join a team rich in diversity, talent, and culture that naturally supports one another through every aspect of the business